In the education sector, funding is notoriously poor, so it's essential that schools can be confident they're spending their money wisely as they choose the technology for their setting.
NetSupport works closely with schools and teachers to develop a range of solutions – from software for classroom management and instruction, to technology for online safety, network management and mass notification, as well as pupil progress tracking. This co-production ensures that we supply the exact tools that schools need to improve students' outcomes and make life easier for IT staff, teachers, students and parents by increasing efficiency and enhancing communication.
Innovation in challenging times
The events of the last couple of years have been challenging for every company. During this time, we doubled our efforts; reviewing and updating the functionality in our existing products to ensure our schools had what they needed to allow education to continue.
We also developed a brand-new cloud-based solution for remote, blended and in-class learning, called classroom.cloud, which is browser-based and easy for teachers and students to get to grips with, whether it's being used in-person in the classroom or remotely from home. Launched in the summer of 2020, it's already supporting thousands of learners across 16 countries.
However, NetSupport doesn't just 'do' education software; to understand the sector, you need to be immersed in it and we achieve this in multiple ways, for example, by working directly with education experts, delivering value-add resources for schools, producing an online magazine for educators to share information and experiences, plus creating a forum for other edtech vendors to come together to provide schools with awareness of their solutions. Over the last year, our "Check it Out! Show" on YouTube has had an impressive number of views and is fast proving the ideal way for schools to keep their finger on the pulse of new and emerging technologies.
Inspiring confidence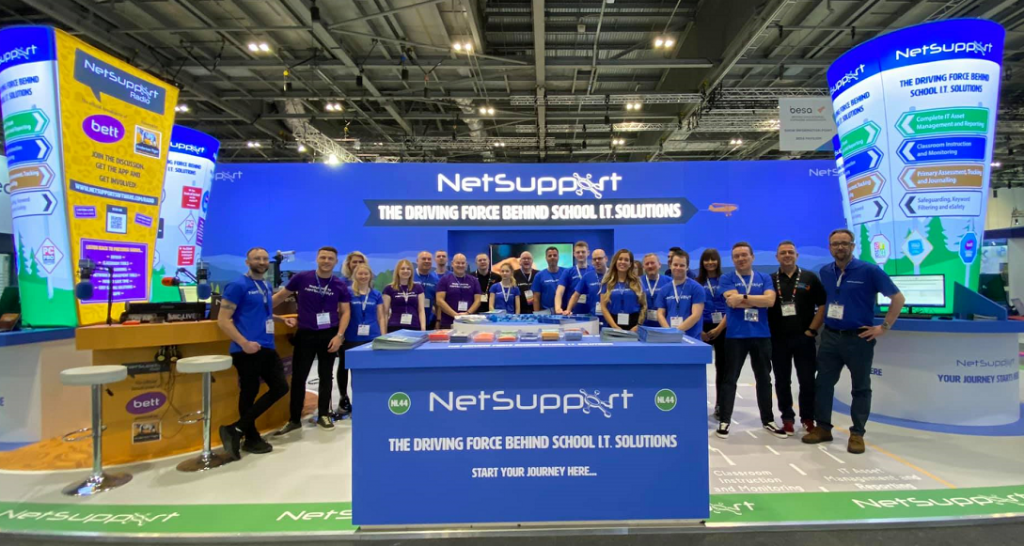 As we continue to reach out to schools across the UK and beyond, the independent recognition that comes from winning an award is invaluable to promote confidence in our company and products. Being crowned as "EdTech Company of the Year" in the UK Business Tech Awards conveys to prospective customers that we are a company worthy of their consideration. Inspiring confidence in this way is so valuable for us and we display our winner's logo proudly on our website, brochures and exhibition stands as a mark of independent acknowledgement of NetSupport's achievements. Thank you, UK Business Tech Awards judges!