Tempcover has been scooping awards for disrupting the insurance giants' monopoly in driveaway insurance (fixed-term policies allowing the customer to drive the vehicle immediately after purchase or home delivery). We have achieved this by introducing a first-of-its-kind, one-step digital solution that reduces transaction times from up to an hour, to just 90 seconds. 
Our solution was initially developed to enable motorists to leave the dealership forecourt immediately after vehicle purchase without having to worry about the stress and inconvenience of getting short-term cover over the phone or amending their annual policy on-the-spot to drive the car home.
Then Covid struck and national lockdowns forced dealerships to shut their showrooms to the public and shift to digital sales, click & collect, and home delivery services overnight. This enabled Tempcover to shine, as our own in-house proprietary technology can be configured for single-site car supermarkets, multi-site dealer groups and fully-online platforms.
Due to the flexibility and agility of our digital solution, we are able to offer each retailer its own unique URL, where the customer can obtain a simple single-cost policy in just 90 seconds, compared to the industry standard of up to an hour, leading to considerably improved stock clearance times and greater profitability for the dealers and an improved user experience for the customer.
Major blue-chip dealerships, ranging from fully-digital retailers to those with a combination of physical and digital showrooms, have switched from the established insurance giants' cumbersome and time-consuming purchase journey to Tempcover's super-slick digital standalone insurance solution. These include Arnold Clark, Cargiant, Cazoo, Cinch and Motorpoint, to name a few.
Tempcover has worked tirelessly to change the status-quo in the driveaway insurance space, which has been cumbersome and slow to react to the continually-evolving demands of digital-savvy consumers. Our solution has added real value to automotive retailers who made the switch to digital during lockdown and winning Silver in the Innovation category of the UK Business Tech Awards has validated that achievement.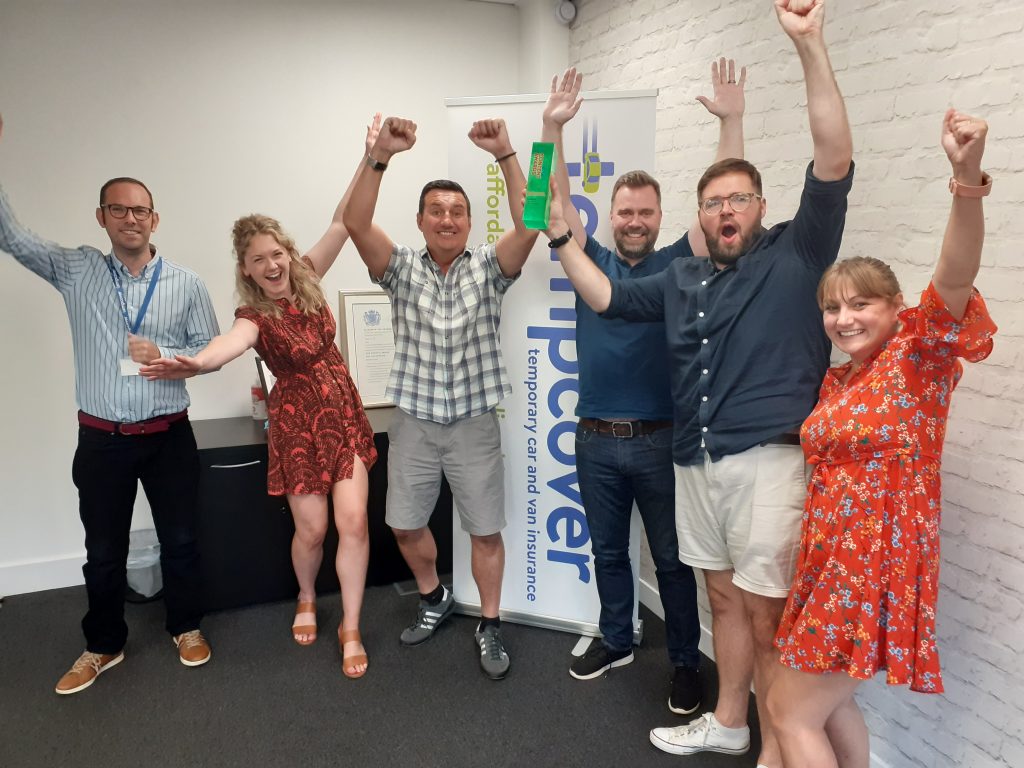 Tempcover specialises in short-term car, van, motorbike, student, and learner insurance – having sold more than 3.9-million policies since 2006. We enable drivers aged 18-75 with full UK, provisional and EU licences to purchase temporary fully-comprehensive coverage from as little as 1-hour to 28-days in duration. Our short-term policies offer truly flexible cover for the time drivers actually need – with no long-term commitment or auto-renewals. Our temporary cover does not impact other annual policies or no claims discounts, as it is a separate, standalone policy.