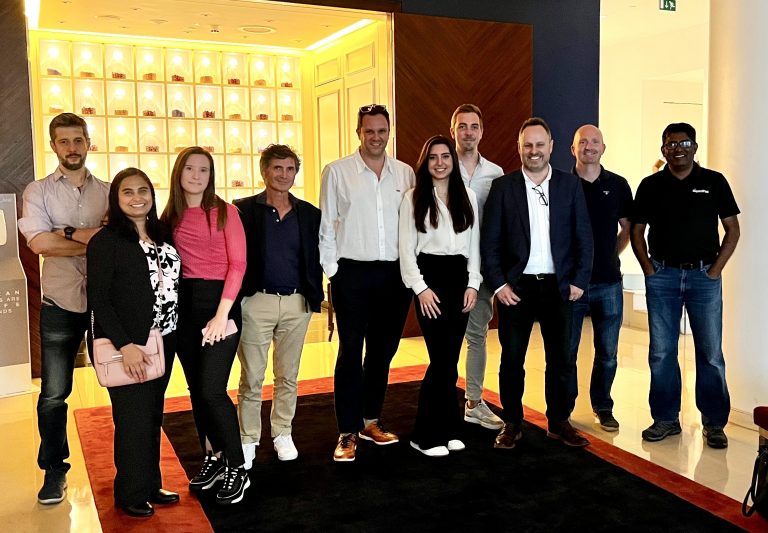 by Alex Buckley, General Manager of EMEA and APAC Operations at DispatchTrack
We at DispatchTrack are extremely pleased to have been named finalist in the 2022 UK Business Tech Awards in two categories: Transportation Tech Company of the Year and SaaS Company of the Year. It is a great honour to be included among numerous other impactful businesses and to see our delivery management technology solution validated as it begins to grow and gain a foothold in the UK and EMEA markets. 
Here is a little bit about us and some context on why we are in the running for these awards, and how being named a finalist for this award matters so much to our business.
Who Is DispatchTrack?
Since its founding in 2010 by a Silicon Valley-based husband and wife team of entrepreneurs, DispatchTrack has become the world's leading provider of right-time delivery management software. We help more than 2,500 businesses around the globe power successful deliveries.
Simply put, we are passionate about better deliveries, and we work hard to empower our customers to provide best-in-class delivery experiences in a more sustainable way. We make that happen by offering an end-to-end solution that covers a number of different functions:
Route optimisation: We help retailers, 3PLs, and other delivery organisations find the fastest, shortest, and most efficient routes for delivering goods to their customers, empowering them to drive fewer miles per stop and deliver more with the same delivery capacity.
Customer experience: Our route optimisation engine leverages AI to ensure 98% accurate delivery ETAs, ensuring that customers get their orders at exactly the right time. Simultaneously, we offer automated alerts and notifications via text, email, and phone before, during, and after deliveries to keep customers in the loop. We even enable real-time delivery tracking through a dedicated customer portal.
Delivery visibility: In addition to providing live tracking and visibility to our customers' customers, we ensure that our users can see everything that is happening with their delivery runs at a single glance via an intuitive real-time visibility dashboard. We also ensure that all deliveries are fully and easily auditable after the fact.
Driver management: For executing delivery plans that have been optimised within the DispatchTrack system, we offer a fully connected driver mobile app that offers turn-by-turn directions to drivers. As drivers' complete stops on their route, they can send status updates back to despatchers with the push of a button and easily capture photos, videos, and notes for proof of delivery.
These features allow last mile optimisation and we have learned that all these elements of delivery need to be connected to ensure great experiences and operational efficiency. We are the only company in last mile logistics focusing on right-time delivery; not early, not late, but on-time AND at a time that is right for the customer.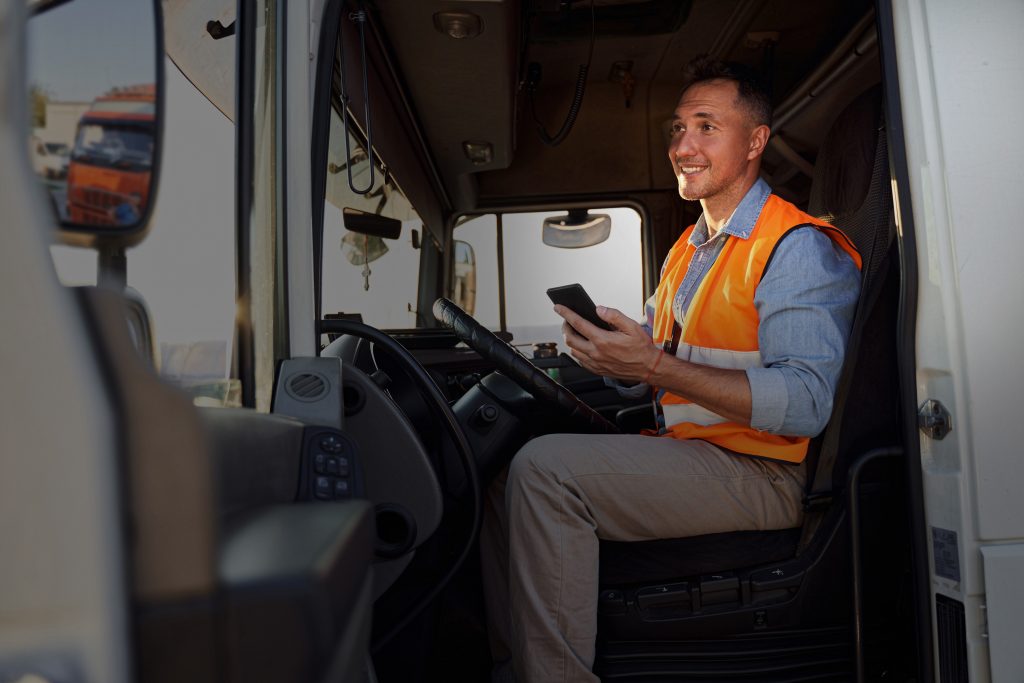 Why DispatchTrack Is a Top Transportation Tech Company
Since opening our EMEA operations to accelerate growth in EMEA and APAC with remote-based staff located across the region (in the UK, France, Bulgaria, The Netherlands, Spain, and Australia), our goal has been to establish a partner ecosystem of transport-related technologies, raise awareness about the importance of delivery experience and sustainability in the last mile transportation market, and educate the market about the right tools and technologies needed to overcome the challenges that come with last mile deliveries.
So far, we have been successful at disrupting the last mile market in EMEA. We've quickly
and efficiently built a high-performing team of experts who, in 6 months, have
made significant steps towards changing the way that last mile transportation functions across the UK and elsewhere. Businesses that deal with the last mile are eager to envisage a future where they can easily track their deliveries, ensure efficiency and on-time performance, and reduce their carbon footprints.
The results so far speak for themselves: We have already won a number of new customers including Vision Logistics and Keen & Able. At the same time, we have had a huge amount of articles published and press coverage across logistics, retail, and other sectors, giving practical advice and tips, thought leadership and interesting facts on last mile and how organisations can become more sustainable.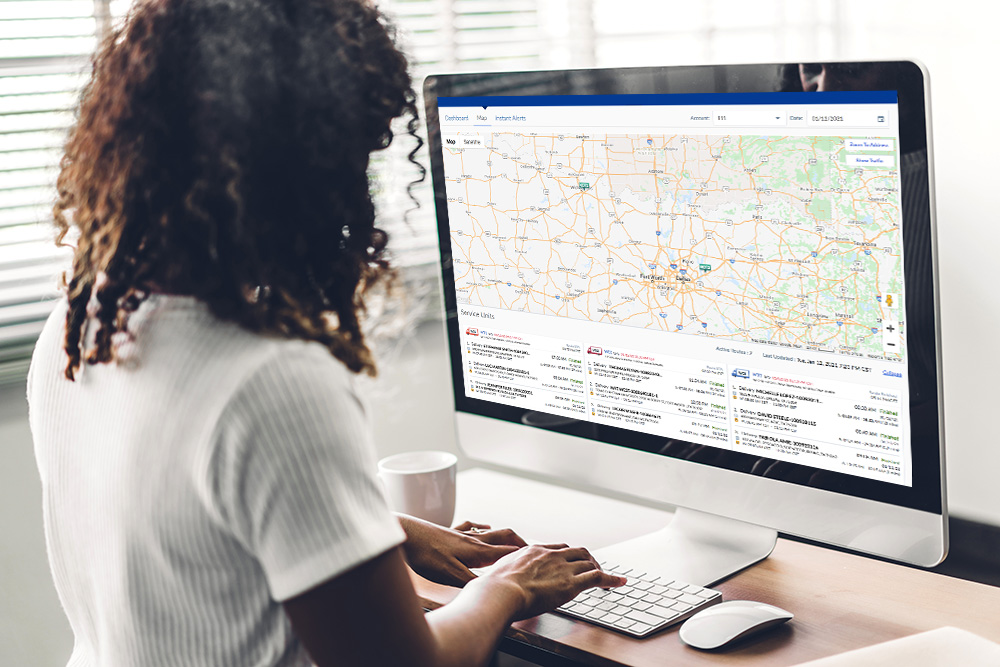 Why DispatchTrack Is a Top SaaS Company
At the heart of our ability to optimise the last mile for our customers is our powerful SaaS platform. Where some other transportation solutions on the market still rely on on-premise software deployments that require frequent in-house maintenance and offer little flexibility, our cloud-native solution has been leveraged as a SaaS alternative for more than decade.
Our cloud platform ensures speed, connectivity, and interoperability across the last mile transportation ecosystem. What does this mean for our customers? It means that they can centralise all their delivery data in one place, create delivery routes at the speed of business, and rapidly respond to delivery exceptions when they arise. This makes their processes agile, connected, and intelligent in a way that is designed to put customers first and help shrink CO2 emissions.
What This Recognition Means to Us
We entered the 2022 UK Business Tech Awards because we wanted the entire region to know that a new standard of greener, more customer-centric deliveries is possible. By being named finalists, we feel that, to some extent, our vision of the future of last mile deliveries has been validated. 
Last mile deliveries represent a global challenge, but the solutions to that challenge are very local. Here in the UK, providing a great customer experience and decreasing emissions requires a nuanced, localised view of how deliveries are actually carried out in the real world and all the complex factors that go into them. We would like to thank the UK Business Tech Awards once again for recognising just how impactful DispatchTrack's unique delivery technology can be when it comes to solving these challenges.
You can follow DispatchTrack on LinkedIn and Twitter and visit www.dispatchtrack.com