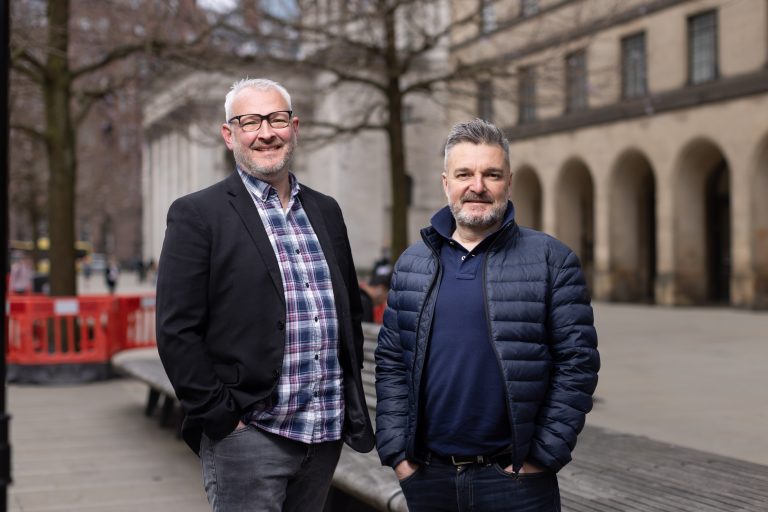 We are absolutely delighted to be shortlisted for Health Tech Pioneer Of The Year at the UK Business Tech Awards. This recognition helps accelerate our journey in changing the way the UK approaches healthcare. We'd love this opportunity to tell you a little bit more about who we are and what we are doing…
About the Pharmacy Innovation Lab (PIL)
We are leading a much-needed sea change in healthcare in the UK. Independent pharmacies are the lifeblood of the industry – providing vital services for communities nationwide. Yet, they are in a battle for survival against the might of the three pharmacy majors who account for 50 per cent of the market. These giants benefit from huge innovation budgets that independents cannot hope to compete with. PIL levels this playing field.
We have created a joint venture with the independent pharmacies in the sector to develop products and solutions that drive efficiencies and revenue. We are supporting pharmacies in further expanding the services they can offer, through digitalisation and new infrastructure, building the platforms that will be the foundation for community pharmacy to deliver private services and potentially future clinical services. Pharmacies providing clinical services, such as blood pressure monitoring and vaccinations can help alleviate pressure from the NHS. Being able to deliver private services, such as weight management and hair loss treatments, gives the general public an avenue to take a much more proactive approach to healthcare.
All our products have been developed with and validated by the independent pharmacy community. Our unique process ensures we get to the root cause of an issue, or we identify a viable opportunity and we remove the blockers. This collaborative and detailed approach means when we are ready to take the product to market, we already know the need and the demand exists. By pharmacies, for pharmacies.
What makes us different?
The Pharmacy Innovation Lab is a Reverse accelerator. We are developing products to solve problems, not supporting ideas. So we have market > product fit. 90% of start-ups fail, largely due to product > market fit, we don't have this problem!
What's been achieved to date?
We are about to launch our first product – PIL SSO
Problem:
Pharmacy uses dozens of third-party sites every day, each requiring a different username and password process. This is difficult and time-consuming itself but the issues multiply when factoring in different staff, locums, new starters and leavers. It's an operational and often regulatory nightmare that costs 20 hours a month.
Solution:
The Lab created a Single Sign-On (SSO) system that requires just one username and password to access all systems that a pharmacy would need to use.
In some industries single sign on might not sound innovative, but for the pharmacy sector this is a first and a huge step forward. The process we have developed unites a community, drives innovation and develops real solutions to current issues.
What's still to come?
We have two more products in development:
Product 2 Marketing tool
Problem:
Decreasing revenue from prescription writing has resulted in the traditional pharmacy business model becoming defunct. The NHS wants to push more services through community pharmacies, but with no marketing tool or customer database in place, pharmacy owners are reliant on footfall to promote new services. This is crippling revenue potential and community pharmacies face stiff competition from new data-driven providers of healthcare products such as the big 3 and Amazon.
Solution:
A simple-to-use, compliant marketing database tool specific for community pharmacies, that allows them to quickly and easily promote products and services in a targeted and cost effective way. For community pharmacies to successfully expand their services, this is a vital addition. Set-up is easy and enables pharmacy staff to market alternative services and products to customers, book appointments and take payments.
Product 3 Drug comparison
Problem:
Drugs and medicines are the lifeblood of the pharmacy business model yet independent smaller pharmacies struggle to control costs amid an ever-fluctuating market. Pharmacy owners without economies of scale need to price check up to 50 sites on a daily basis in a process that takes hours. They have to do this to avoid inflated costs, while also checking that delivery times meet their needs.
Solution:
A piece of software that saves time and money. The tool takes the pain out of the process, offering the best price and delivery combinations, and filters to prioritise which has the most weighting.
Who's behind The Pharmacy Innovation Lab?
Project#808 formed a joint venture with the pharmacy sector to create the lab. This is the Project#808 model, which is a reverse accelerator. The lab however is more than 50% owned by the sector.
All of the Lab's founding investors are from the pharmacy sector and have partnered with Project#808 to change their industry for the better. The products we create will always be first and foremost for pharmacy by pharmacy.