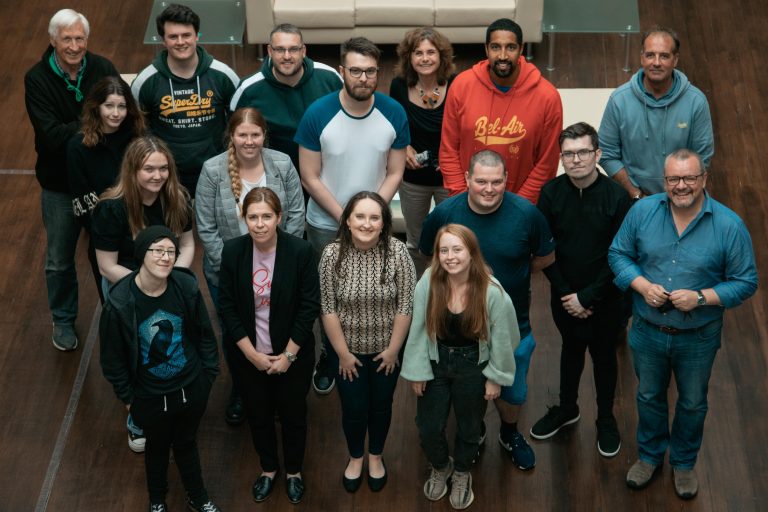 At Frog Systems we provide the nation's employees with first line support for their mental and physical health.
Through the power of technology and stories of the lived experience, we have developed an online platform where employees can educate themselves, reduce stigma and find out where to go for support.
Discovering that we are shortlisted for the Tech For Good Award at this year's UK Business Tech Awards makes our small but growing team incredibly proud.
First line support
As anyone in tech knows, first line support is that first port of call when you need assistance. That's what our platform offers – early intervention from a digital helping hand to prevent a problem escalating, showing them that they are not alone in the challenges they might be facing and pointing them in the right direction. Our goal is help employees find support they seek before they reach a point of crisis.
The nature of work has changed beyond recognition over the past couple of years, making it harder for employers to get face-to-face with the people who work for them and leaving many employees feeling isolated and burnt-out. With the current cost of living crisis sadly we're at a point where employees have never needed more support.
That's why our platform offers an holistic approach to employee wellbeing, covering the mind, body and relationships.
Reducing stigma
Proactive and preventative, the content we provide is wide-ranging.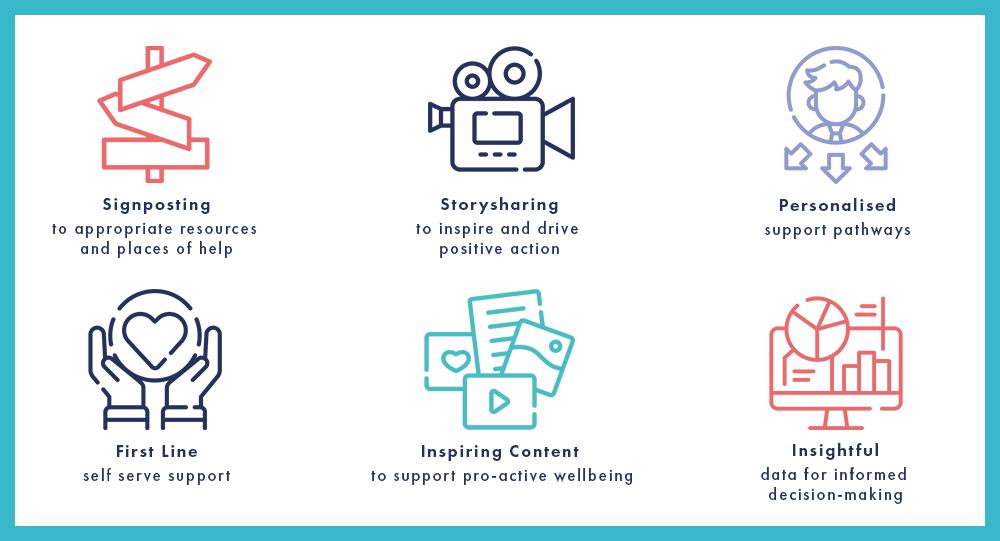 There are videos from ordinary people sharing their own experiences because they want to help others, alongside expert advice from our team of in-house healthcare consultants.
Topics covered include menopause, fertility, financial wellbeing, nutrition, sleep, and workplace concerns such as burnout, bullying, bias and neurodiversity.
We don't shy away from conversations that are often avoided in the workplace concerning major mental health issues, hosting regular live broadcasts on some of the most difficult subjects such as suicide awareness and prevention.
When we were looking for a name for our platform we chose Ashia, which means life and hope in Arabic. We think this sums up what we are trying to help UK businesses to do – to give their employees the knowledge, tools and encouragement to lead more positive lives.
The economic impact
The cost to UK business of poor employee wellbeing is an estimated £56bn a year. Eight out of 10 employees admit to working when sick and acknowledge that how happy they are at work has an impact on their quality of life away from their job. And the millennial generation are actively choosing to work for companies that have an ethical approach and take more care of them.
Moving the dial on employee wellbeing therefore, has to be a strategic goal to improve performance and productivity.
Through our Ashia platform, our clients have access to real-time anonymised data which helps them make informed decisions to improve the wellbeing of their people. Our team is incredibly proud that we are helping some of the nation's most important businesses to achieve this.
Investing in wellbeing
And while we are dedicated to helping our clients invest in the wellbeing of their employees, we haven't forgotten our own people in all of this.
Earlier this year we became the first mental health and wellbeing company to achieve the We Invest in Wellbeing Gold accreditation by Investors in People. We genuinely 'walk the walk'.
Excited about the future
So what's next? We are embedding machine learning to serve users with the most appropriate content, and we are constantly innovating to deliver the best user experience. As an ambitious scale-up, three early fundraises have provided significant financial backing and we plan to go for Series A next year.
We are honoured to have been shortlisted in the Tech For Good category at this year's UK Business Tech Awards and are excited about the journey ahead.
We wish all the finalists the best of luck and we look forward to meeting as many of you as possible at the awards ceremony.
In the meantime, if you'd like to know more about Frog Systems, you can connect with us on LinkedIn, follow us on Twitter, check out our Instagram and watch our content on TikTok. Or, if you just want to know more about the benefits of what we do, visit our website.