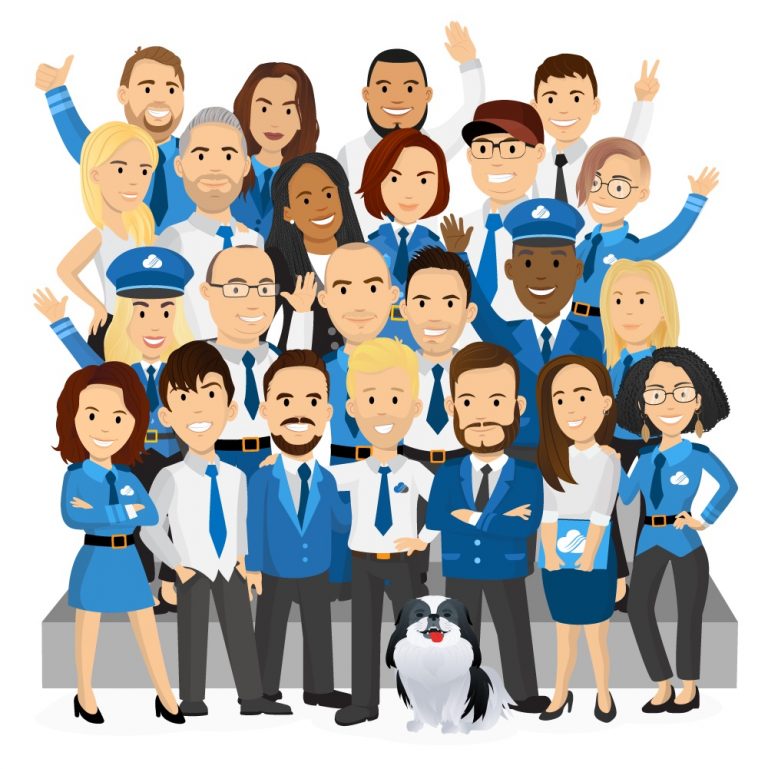 When Tom Ryan founded MarCloud Consulting in 2017, his mission was to make entire industries more competitive through the use of marketing automation software—specifically, Pardot and Salesforce Marketing Cloud.
From the start, Tom knew that achieving this mission was dependent on delivering exceptional client services; but also attracting and retaining a diverse team of talented marketers, with a culture that puts employee wellbeing and personal development first.
Ultimately, when employees are happier and healthier, the more they're encouraged to be their authentic selves, and the better their work will be.
Thanks to championing inclusion and diversity, there is almost an even split between male and female employees (55%/45%)—something rare in the tech space.
Within five years of launching as a one-man band, MarCloud quickly expanded to a team of 25 automation experts and counting, with a staff turnover of just 4% in 2022.
Our team of Pardot and Marketing Cloud specialists work with businesses to implement or audit their account, provide campaign support and management, integrate with third-party software, build responsive email and landing page templates, create innovative solutions, and much more.
From Marketing Directors planning marketing automation strategy, to Coordinators doing the daily setup and creating campaign assets, MarCloud's certified experts help ensure clients get the most out of their automation investment.
The head office is based in Liverpool but MarCloud is a 'remote-first' organisation, meaning the majority of employees work remotely and, so long as they meet their required billable hours and deliver the high standard of work expected, when and where they work is completely their choice.
Our remote-first approach means we can employ the very best talent no matter where they are based, offering unrivaled expertise and insights to clients.
This flexibility, plus other initiatives such as actively encouraging professional development, weekly one-to-ones, individual career roadmaps for faster progression, and Slack channels based around the team's hobbies, create a working environment where employees thrive.
A thriving team means clients receive the best advice, creativity, and technical support.
Success is evident in the results delivered. For example, we delivered $78,000 USD in revenue for licensed CPA firm, Kirkpatrick Price, for their remote services during the early days of COVID lockdown. This was achieved by strategically using segmentation, automated email, and lead scoring within Pardot.
2022 has been a fantastic year for the consultancy so far, seeing us promoted to Ridge-level Salesforce partner and achieving ISO 27001 approval. Being shortlisted for Tech Company of the Year (Small) at the UK Business Tech Awards is a triple-whammy and testament to the hard work of the team, who never stop striving to learn more and hone their marketing automation skills even further. It's recognition we're thrilled to receive!
Here's hoping we're able to celebrate the win in late October. Good luck to all those shortlisted and we look forward to meeting everybody attending the London ceremony.
Until then, for those with an interest in marketing automation or who use Salesforce products, the MarCloud blog, resources library, and LinkedIn page are places where we share knowledge and best practices regularly. We'd love for you to stop by and help yourself to some free guidance.