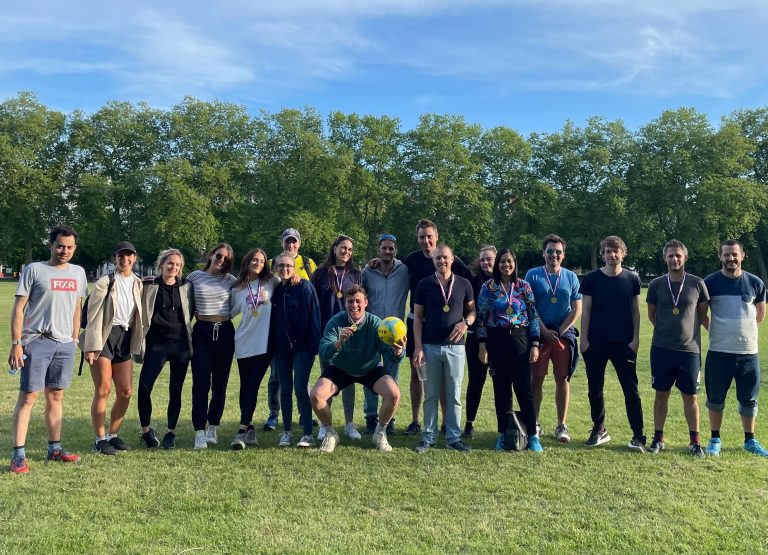 We're thrilled to be nominated as finalists for the Transformation Through Tech / Technology For Good Award category at the UK Business Technology Awards, reaffirming the quality of our technology offering for event organisers. Being shortlisted means a lot to our 40-strong team who have been part of the journey from start-up to scale-up and navigated ongoing challenges like Covid-19 for our business and our clients' businesses.
FIXR is an end-to-end events management and ticketing platform built for organisers and their fans. We offer various tools to help organisers using our platform take their events offering to the next level, like the FIXR Entry Manager app. It's a fast ticket scanning solution that allows door staff to rapidly scan up to 20 tickets a minute per device, facilitating fast entry and a smoother experience for their customers and staff.
Event organisers benefit from FIXR's free self-service sales and marketing tools like website and social media integrations and the Rep Platform. Ticket sales can be managed on mobile or desktop and real-time ticket sales data helps event planners assess capacity, popularity, and profit. With powerful event discovery, FIXR helps event organisers reach their target audience and ultimately, sell more tickets.
The FIXR Ticket Shop, powered by FIXR's technology, lives on an event organiser's website and showcases all their events in one place. Customers can buy tickets in a few taps or clicks without leaving the website and being redirected to a different website. The less steps involved in the ticketing buying process, the higher the conversion rate. Post-iOS 14, we developed the FIXR Ticket Shop further to enable Facebook pixel events to be tracked on an event organiser's own domain (when using our website integration). Apple's privacy update has made it more difficult for small businesses including event organisers to reach their target audience through Facebook Ads and report accurately on the success of their campaigns. We were the first ticketing platform to react to this change and ensure that our clients can achieve the best results possible from their Facebook advertising campaigns optimised for conversions (ticket purchase).
We stand out from the competition because we empower event organisers to think and act like businesses, whether they are a side hustle or an international venue group, by providing essential business information tools. Event organisers need to have access to and ownership of their GDPR compliant event data and understand their audience by looking at data points like new vs returning customers and conversion rates (event page views vs ticket sales). Marketing tools like tracking links enable event organisers to know which of their marketing activity resulted in ticket sales, from QR codes on posters to influencer marketing campaigns. As a result, they can make data-driven decisions about what to repeat and what not to do again when promoting future events.
Our website is a core part of our event discovery offering. We've redesigned the site search to improve the user experience and minimise the steps to purchase. Ticket buyers using the FIXR app or searching on fixr.co, can search by location (where they are or where they are going), event type (from club night to food festival) or scroll through featured events. We continuously ask for and incorporate user feedback from testing and surveys as well as using our own data points, to evolve our products. An open channel of communication between ourselves and our customers is really important and our dedicated account management support to event creators is a USP.
The ongoing development and evolution of our products is essential, as we help event organisers respond to changes in customer behaviour and demand for events. Expectations are high for a seamless online to offline experience, from buying tickets to attending the event as well as the in-event experience. Embracing event technology is increasingly necessary as businesses in the UK hospitality sector look to survive the cost-of-living crisis and ensure they thrive again after. During this uncertain time, we will continue to provide the technology and support event organisers need to create events, sell tickets, and deliver unforgettable experiences.
Keep up with the latest FIXR company updates on our socials at @fixr_co (twitter) and @fixr.co (Instagram). Find out also more about the events we offer at fixr.co.