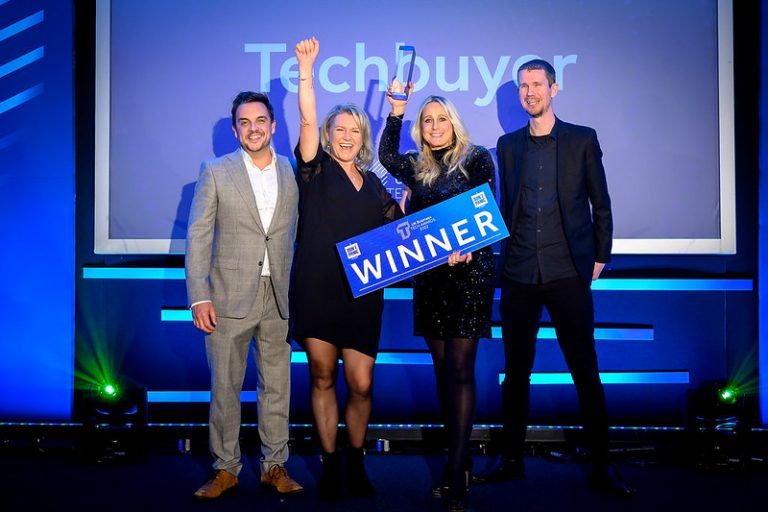 Techbuyer has been named as Large Tech Company of the Year at this year's UK Business Tech Awards, amongst leading companies in the IT industry, for our work developing sustainable IT solutions for organisations around the world.
The UK Business Tech Awards took place on the 21st of October 2022 in London at the Montcalm Marble Arch. The event saw tech companies from all over the country gather to celebrate innovation, development, successes and growth within the industry.
Techbuyer, a sustainable IT solutions provider based in North Yorkshire, with facilities around the world, was shortlisted for two awards: Best E-commerce Company and Large Tech company of the Year. Our sister company, Interact, that offers performance and efficiency analysis for data centres globally, was also shortlisted for Best Use of Data.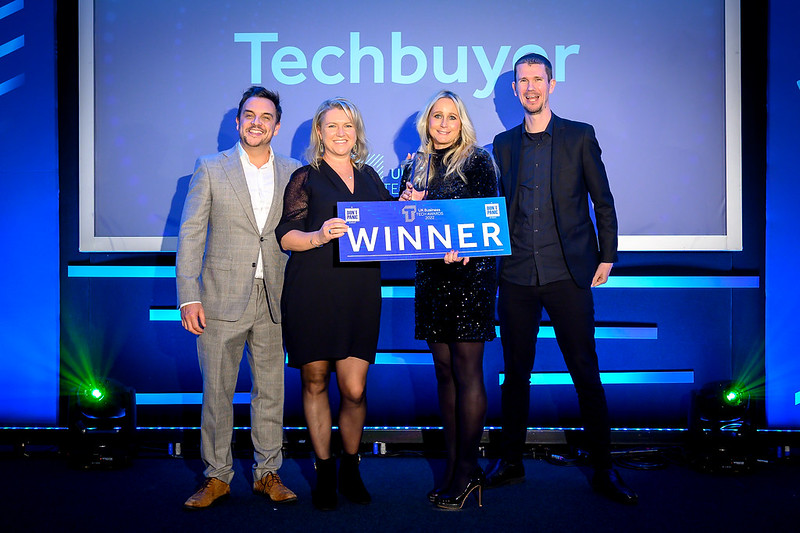 We were thrilled to be recognised for our work in the IT industry and to take home a win for our company. We work to align sustainability with business practices and provide services and technology that are environmentally friendly without compromising on reliability or performance.
We currently have over 300 employees worldwide and facilities across three continents to deliver high quality refurbished, as well as new, technology to organisations around the globe. It is this team that enables us to grow as a business and deliver the work that we do.
We were honoured to be shortlisted for these awards alongside companies larger than ourselves, and so take home a trophy for Large Tech Company of the Year is a privilege.
Techbuyer's Sustainable IT Solutions
Techbuyer provides responsible, secure and quality methods for the purchasing, maintenance and disposal of technology, supplying data centres and businesses with sustainable and viable options for their IT needs. Find out more about the work we do and our range of services here.