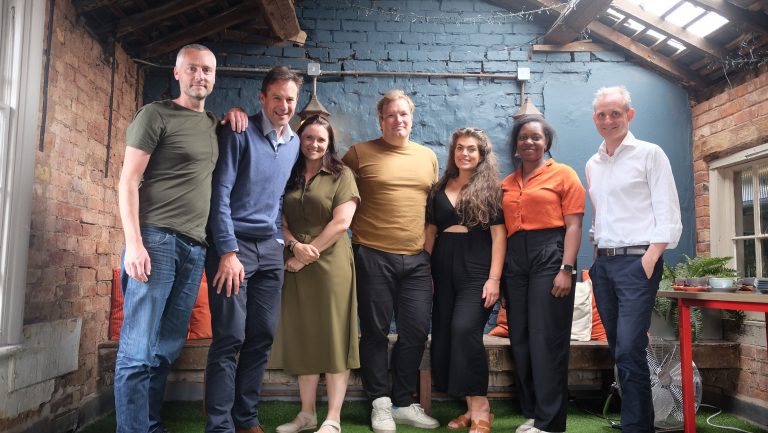 Who we are
The Keyholding Company (TKC) is a tech-enabled mobile security services specialist that keeps 38,000 properties safe across the UK.
If you're wondering what mobile security services are, we don't blame you (hint: it has nothing to do with mobile phones!). Mobile security involves any physical security job where an officer moves from one property to another. This could be anything from keyholding and alarm response, to patrolling buildings, conducting vacant property checks and locking/unlocking buildings.
We can operate at this scale 24/7 because of a nationwide network of 200 ACS-accredited security partners we've built up over 25 years, powered by industry-leading technology. This enables us to conduct over 1 million jobs for our clients every year across a range of sectors from banking, supermarkets, government buildings and even castles (124 of them!)
But it doesn't stop there. We are committed to delivering security with a conscience, making some huge strides over the past 12 months towards our ESG (environmental, social, governance) goals, such as rolling out a fleet of EV vehicles, surfacing per-job carbon emissions on each client report, hosting a week-long work experience placement through Next Tech Girls and submitting our B Corp application.
It is this combination of people power and a laser focus on technology and ESG that we believe will disrupt what is commonly seen as a traditional sector to drive better, efficient services.
'Security re-imagined through technology'
Our USP in an industry traditionally slow to embrace change is our technology. Our platform, the result of a decade's worth of development, is a centralised hub that allows our clients to control their security provision at the click of a button. They can book, manage and track all security jobs and access an unrivalled data analytics package to get a bird's eye view of the security of their estate and mitigate risk by flexing their services depending on where the need is greatest.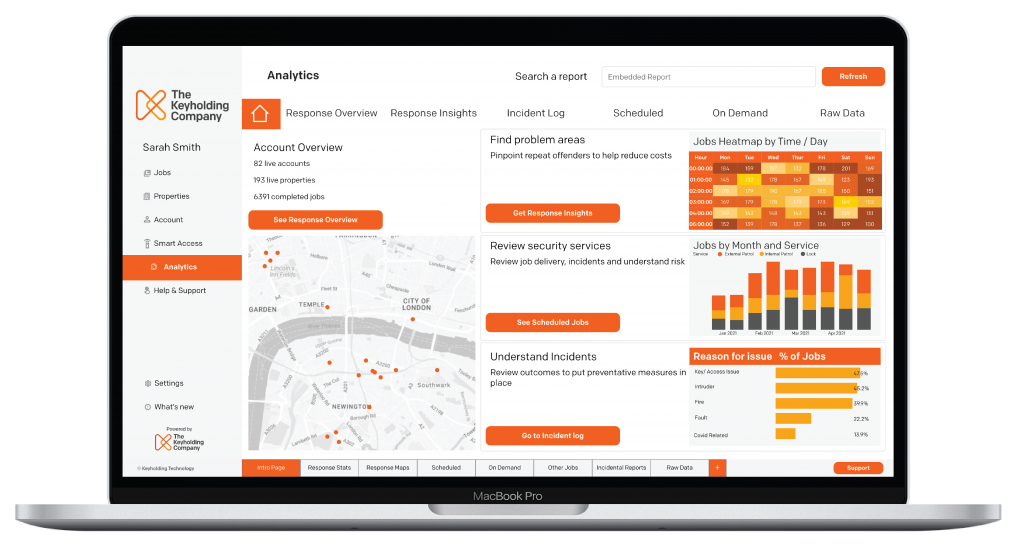 The instant an alarm is triggered, or a client requests a job through the platform, our unique system gets to work. Jobs are automatically allocated to the best-placed partners from the network, who then manage delivery through our connected partner workflow app.
Our 35-person in-house tech team is how we're able to maintain the success of the platform and develop new features and improvements at speed, rolling out ongoing enhancements. They deliver updates in 'two-week to production' sprint cycles, and continuous delivery via the Kanban methodology.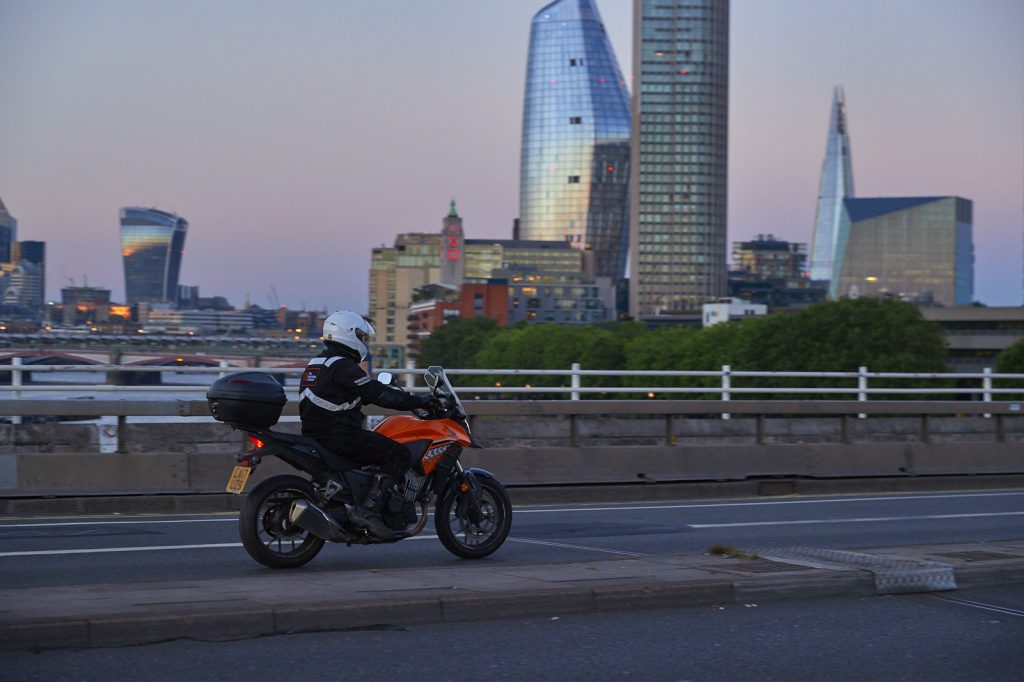 Our Award nominations
We are delighted to be nominated as finalists in this year's UK Business Tech Awards in the Best Application of Tech – Security category. To be recognised is a testament to the importance we place on tech growth and the success of the solutions we've developed for our clients this year.
Supercharging Emergency & Temporary Guarding
As demand surged for our Emergency & Temporary Guarding service, so did the need for the evolution of our platform and processes. Over the past year, we embarked on an extensive digital transformation journey, creating a seamless booking, tracking and fulfilment process for our clients that has yielded spectacular results.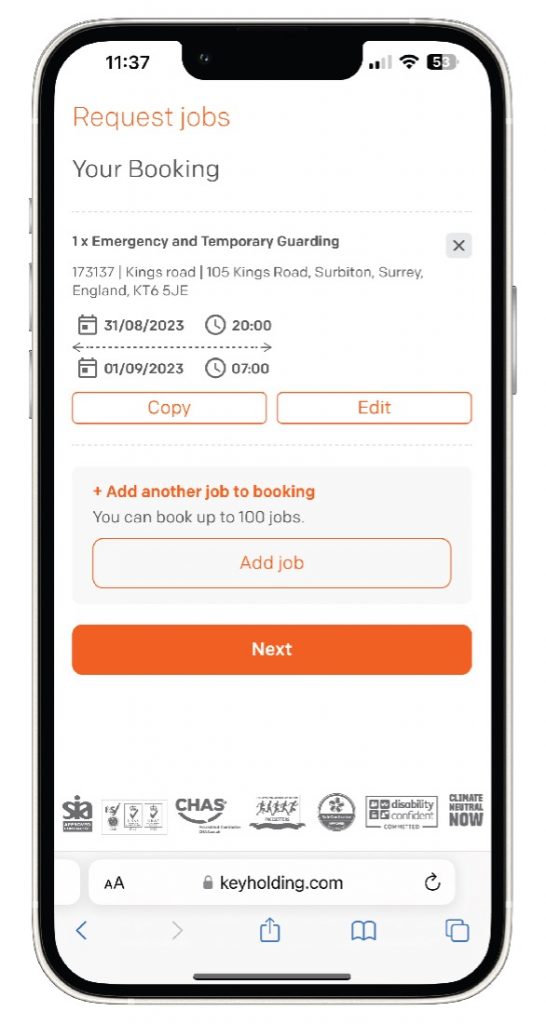 Pinpointing location accuracy through what3words integration
We wanted to provide a way for our clients to pinpoint the location of hard-to-reach entrances or intruder devices on larger sites (such as construction sites or solar farms), so we created a new location feature through an integration with the unique 3-word address system of what3words.
We've minimised unnecessary delays in attendance, enabling us to secure sites more rapidly and make our clients happy.
"Being shortlisted for two of our projects is a huge achievement for everyone here at TKC. I'm immensely proud of the Tech team for continuously delivering forward-thinking and successful solutions, and grateful for the feedback and support we get from the rest of TKC to take risks with new technology. We are determined to keep raising the bar within security for the betterment of our industry." – Lucas Gundry, Chief Technology Officer, TKC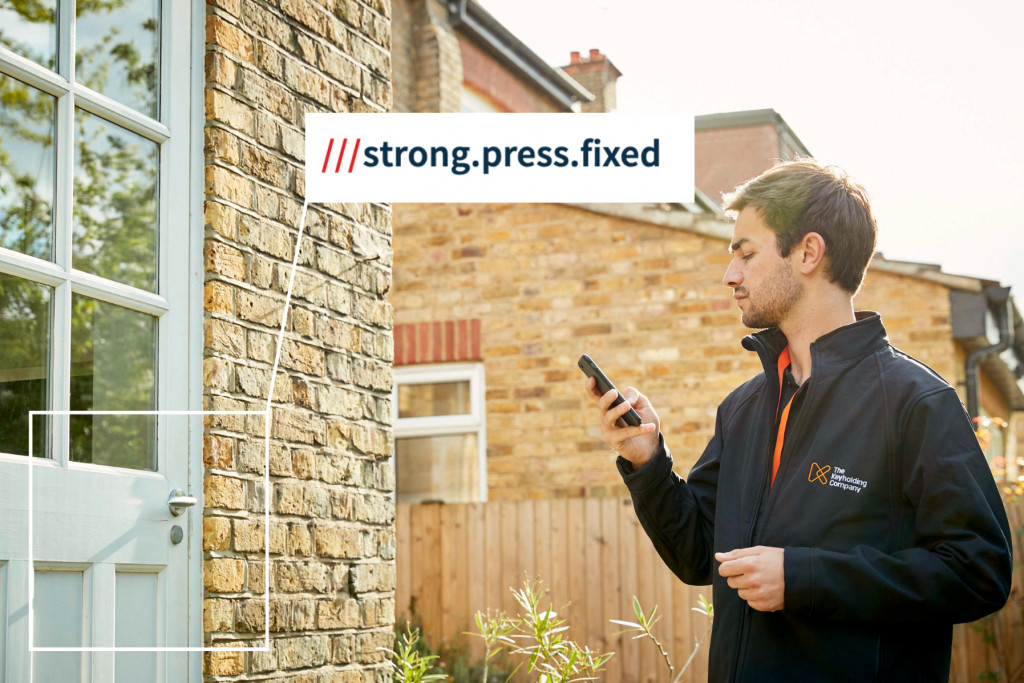 Looking ahead
We're incredibly proud of our nominations for these Awards and we're looking forward to learning more about the innovative projects brought to life by other nominees. Roll on the Awards ceremony on October 4th!
For more information about The Keyholding Company, visit our website or follow us on LinkedIn and Twitter to stay updated on our projects!